Creative highlights include Origami and Tzfat Everywhere.  You may lead your own community project, or club.
Current Affiliations
Services
Connected through Jewish artistry, we welcome conversations, gatherings and our creative, community projects.
Tzfat Everywhere: A global project starting in Maynard, MA
Leadership & Participation: Our group of Jewish citizens aims to sustain Jewish Hope as a creative spiritual entity.  We seek leaders and participants to draw on the talents, knowledge, ideas, and effort of a growing team.  For instance, we would like to draw on others to lead cooking, painting, music, culture groups, political conversations, Hebrew knowledge, and other specialties.  Here, we can teach one another.
Our administrators will share events on our Calendar and Facebook page with details in the Jewish Hope Roundtable group.  Join in: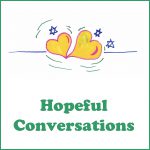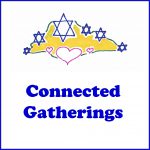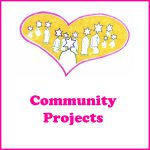 Hopeful Conversations – Examples: Jewish Hope reflection, Israel, cultural, Torah study, perspectives on politics, etc.
Connected Gatherings – Examples: Friday night services, holidays, women group on Rosh Chodesh, Jewish singles mingle, Havdalah on Saturday night (end shabbat with wine, the special candle, and spices) and Melaveh Malka (wash, eat and tell Hasidic stories), etc.
Community Projects – Examples: Creative and/or art collaboration including workshops, exhibitions, fairs, mitzvot, etc.
Schedule
Past Offerings:
December 23, 2022, 10:30am-12pm - Camellia Gardens Gracious Retirement Living in Maynard, MA: Hanukkah Full of Dreidels
December 18, 2023, 9:15-10:15am - Beth El in Sudbury MA: Crane Dreidel Making
October 17, 2022, 4:30-5:30pm - Kerem Shalom in Concord, MA: Simchat Torah Origami
September 26, 2022, 11am-12pm - Kerem Shalom in Concord, MA: Origami Shofar Making
July 25, 2022, 6:30-8pm - MoHo Somerville on Beacon Street: Jewish-Spiritual Origami