Lisa's Jewish Origami Club
Together we will fold Jewish, spiritual origami.  Explore, learn, buy, and bring something home!

Artist Statement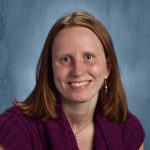 To create building unity and connection, ONE-fold at a time, I say "fold & discover your soul!"
I, Lisa B. Corfman, Morah Bayla (מורה בילה), feel giving hope and strength are my core.  Spirituality is in my soul as a female Jewish artist.  I aim to give Jewish hope.
As an artist, my work centers on origami (אוריגמי).  Origami has light (or/אור) – that is my source of light.  Art brings out happiness in me, and delights others – a joy!
I had an experience that kindled my spirit and was a rich growing opportunity.  I traveled to Israel in the summer of 2019, and I have been forever moved.  It was amazing!
Origami inspired art is my strength.  I make, sell, teach, and showcase the art form, and I create fine art, crafts, stationery, jewelry, origami models, and am working on publications and supplies.  My origami inspired creations with a Jewish spin are the heart of my visual contribution to our community.
Whether I teach, study, or create with you at a temple, school, library, museum, or any other site, I aim to bring creativity and joy into the folds of life.
Spiritual Creative Recreational Learning
Learn some origami gematria highlights, Jewish folds, origami's creative connection to HaShem, some Hebrew including folding the dag - דג, (the fish), Israel tales, and more.
As a club we can connects and learn from each other.  We also can learn in classes.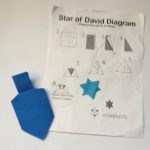 Sample Class Description: Learn origami's connection to HaShem, the finite and the infinite with a little gematria.  We will learn the origami Torah, fold a fortune telling where we can write Jewish sayings, and fold the Star of David which could be the centerpiece to Jewish cards you can decorate. Jewish holiday folds available and other models with the Hebrew vocab. We will learn and receive the meaningful Remembrance Crane, the Dove of Peace greeting cards and dreidel earrings.  Much can be shared about origami (אוריגמי) with highlights from Israel.
I will provide: Diagrams packets for attendees, project supplies, origami paper.
Needed: Tables and seats. I work best when tables are put in a "U" shape, so everyone can see and learn.
One-time Compensation:  $100 per hour.  Multiple sessions would be at a lower cost but more frequent.  Additional travel compensation is appreciated.
I can accommodate: 15 patrons, $5 more per additional patron per hour.
Whether learning, conversing or shopping, you can get your Jewish Origami grove on.
Jewish Origami Products
Discover fine art, crafts, stationery, jewelry and origami models!  You can purchase now.